Details

Category: Uncategorised
Published: Sunday, 21 March 2021 17:14
Written by Administrator
Hits: 6785
***NO AUGUST MEETING***
---
---
June 25th & 26th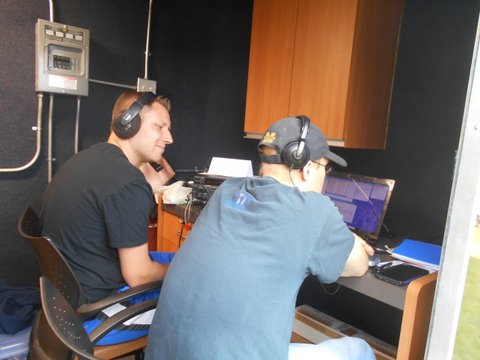 Brett & Jeremy made 471 contacts in the club's new
Emergency CommunicationsTrailer... Thanks, guys!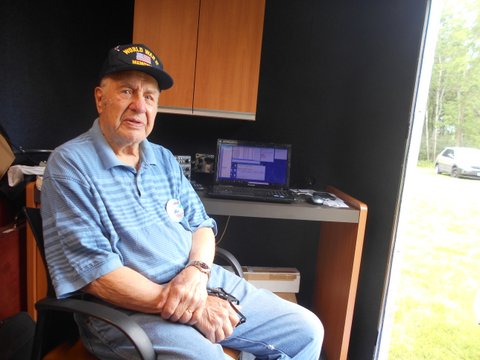 Arde Nelson Stops by to visit and check things out, His 100th Birthday
is on July 2nd so make sure to wish him Happy Birthday!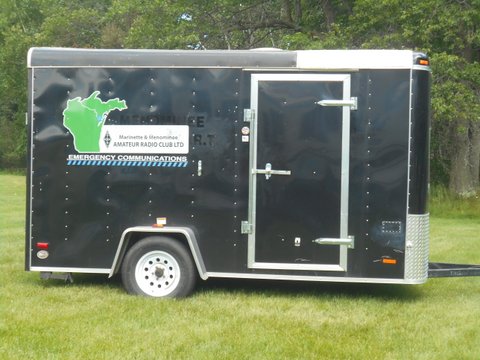 We had a good number of volunteers that made Field Day possible this year, kd8ovr, kd8fue, kg9gh with his wire stringing skills, k8ir saved the day with his radio & fantastic grilling, ke8kwu, ns8v with his great venison brats, and of course Brett & Jeromy for all the contacts they made! Thanks to all of you, and to everyone who visited us for making this a fun field day!

Our new EmComm trailer ready for dispatch! Served us well this field day making 471 contacts in dry, cool comfort. We owe many thanks to many people for bringing this to fruition.  The main drivers for this project is Doug (kd8ovr), Mike (kd8fue), Tim (wn6khg), Steve (k9stt), and also Bruce (n9con), Cal (k1sgw), AJ (kb7kz), and I am sure there were others. There were also material donors, SK - Floyd Croy (k8zlo Lots of radio equipment), The owners of the Shopko Building (desks & cabinets), Pete (ab9pj for UHF repeater and misc equipment).
---
CALENDAR
August 14, 12-noon Annual Picnic and KA9WAR Centennial Celebration
             at Henes Park in Menominee Pavillion #1

September 8, 7pm Membership meeting at inVenture, Marinette
October 13, 7pm Membership meeting at inVenture, Marinette
November 10, 7pm Membership meeting at inVenture, Marinette
---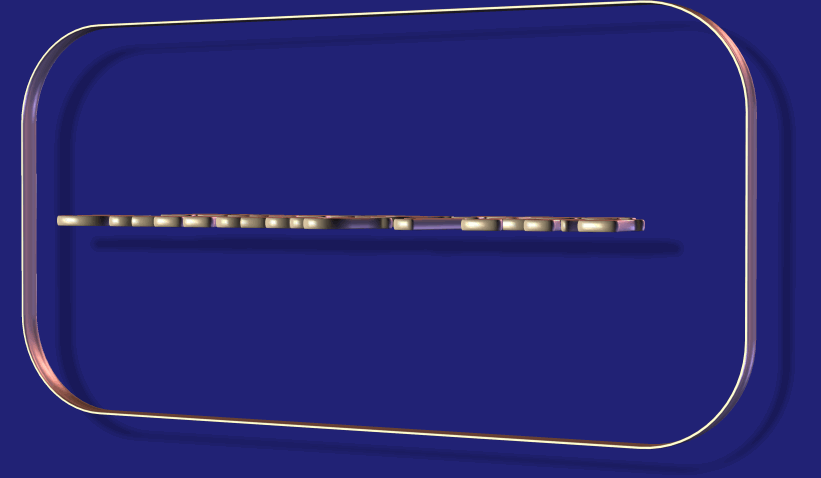 ---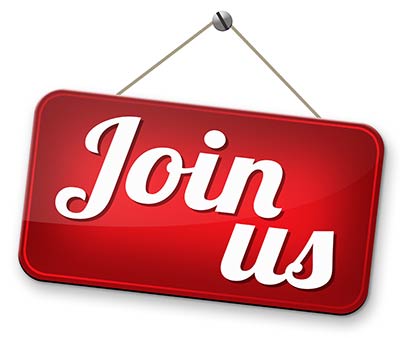 2022 membership dues are payable now. Dues are $20 for individuals, and $30 for Families - Contact Mike Lemke (kd8fue) by filling out our Online Membership/Renewal
---
MEETINGS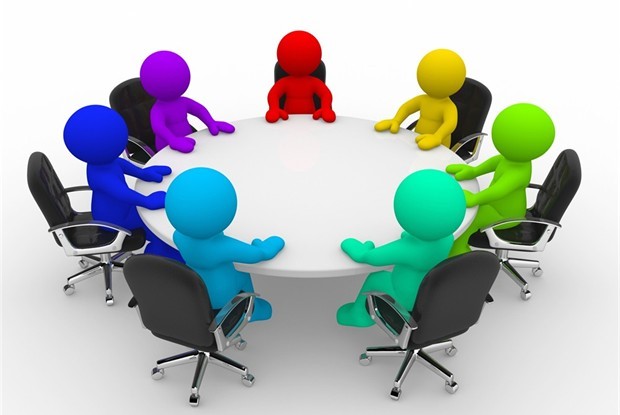 Meetings are at inVenture North located at 1320 Main St, Marinette, WI on the 2nd Thursday of the month at 7 PM.
 All are welcome to attend, especially if you are interested in becoming licensed!
KANDY NET
Sunday night at 7 PM and Wednesday night 7 PM
147.000 repeater, (107.2) +