Get your license
Details

Category: Uncategorised
Published: Tuesday, 20 April 2021 09:32
Written by Administrator
Hits: 2593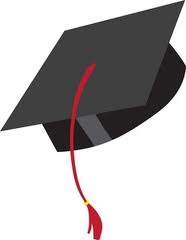 GET YOUR LICENSE!
The M&M Amateur Radio Club will resume Technician classes in 2021, after a year-long hiatus due to the Covid-19 virus. Keep an eye on this page for updates, meanwhile, you can download the coursework and study on your own!  We use the No-Nonsense Study Guide by KB6NU, which is free to download (link above). This is an easy-to-read and understand program and we use it in class as well as home study.

Doug Dooley (KD8OVR) is our training and testing Committee Chairman, and schedules and teaches our classes with almost 100% of our students passing their exams! 
---
 Aside from the Technician Training Coursework, there is also a link under 'Download Coursework' for a huge selection of online classes relating to companion studies for ham radio such as storm spotter and space weather. Check out their offerings!

---
ARRL's YouTube channel, ARRLHQ, has launched a series of amateur radio Technician-class license courses. This series of videos features Dave Casler, KE0OG, QST's "Ask Dave" columnist, who leads viewers through The ARRL Ham Radio License Manual. These videos supplement the manual and provide an overview of the sections students will study, along with a few videos on how things work. Share this excellent resource with those who are preparing to take the Technician exam, and visit the ARRLHQ YouTube channel for more great amateur radio videos.

A free General-class licensing course via Zoom will begin on Thursday, October 28 and continue through Thursday, January 13 -- nine sessions in all, plus 3 weeks off for the holidays in November and December. Rol Anders, K3RA, will be the instructor. Sessions will start at 6:30 PM ET (2230 UTC on October 28; 2330 UTC thereafter) and run for 3 hours. Classes are sponsored by the National Electronics Museum. To sign up, This email address is being protected from spambots. You need JavaScript enabled to view it. Anders.