Peshtigo Fire 150th Anniversary
Details

Category: Uncategorised
Published: Monday, 17 May 2021 06:48
Written by Administrator
Hits: 3545
Peshtigo Fire 150th Anniversary Page
K9P  Special Event Station!
September 25, 2021 - 8am to 5 pm Central
Special Call Sign - K9P
( To save this certificate for printing, right-click your mouse and click "save as". Look in your download your certificate & thanks for the contact!  )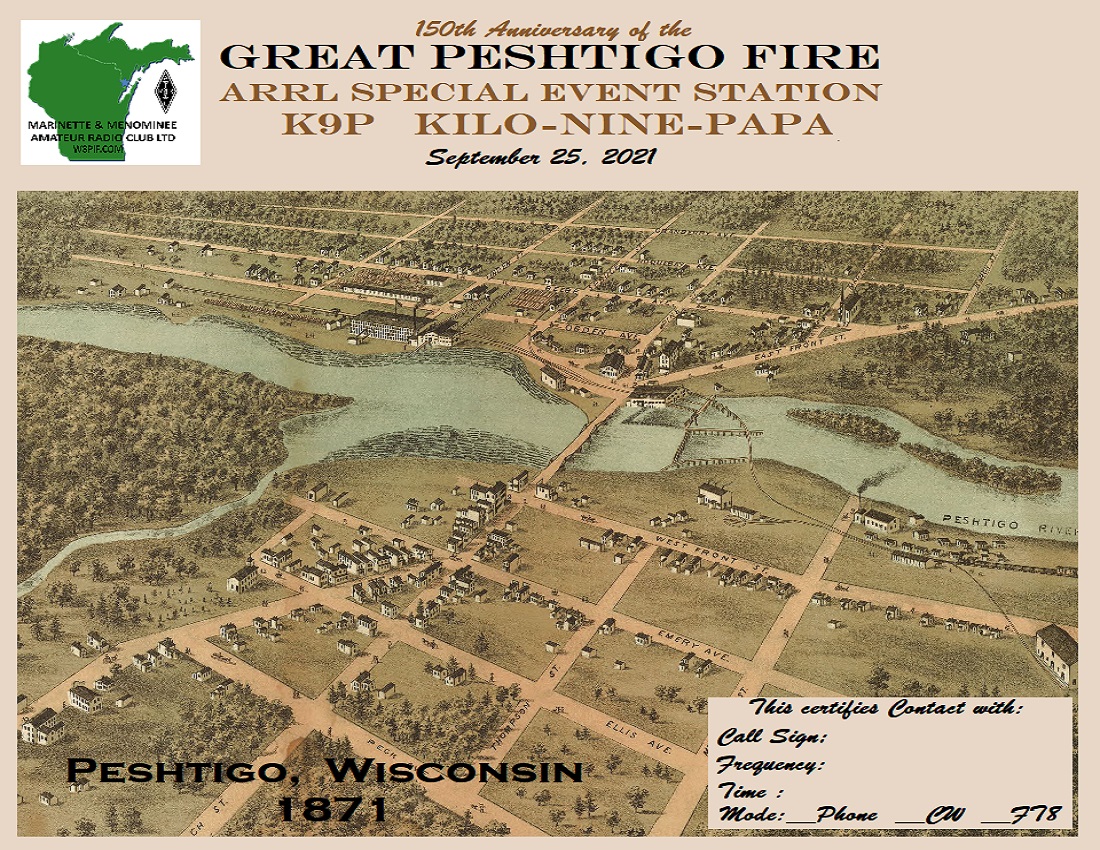 The Peshtigo Fire Special Event marks the 150th anniversary of the Great Peshtigo Fire. Your contact with our special event station entitles you to our certificate, downloadable HERE.
The Peshtigo Fire occurred around the town of Peshtigo in northeastern Wisconsin on October 8, 1871, the same day that the Great Chicago Fire began. Historically, the Peshtigo Fire has been somewhat overshadowed by the Great Chicago Fire, though the Peshtigo Fire covered a much greater area and had many more fatalities. The Peshtigo Fire burned 1,875 square miles and destroyed twelve communities, killing between 1,200 and 2,500 people. The fire is thought to have been caused by small fires used for land clearing that blew out of control and created a firestorm.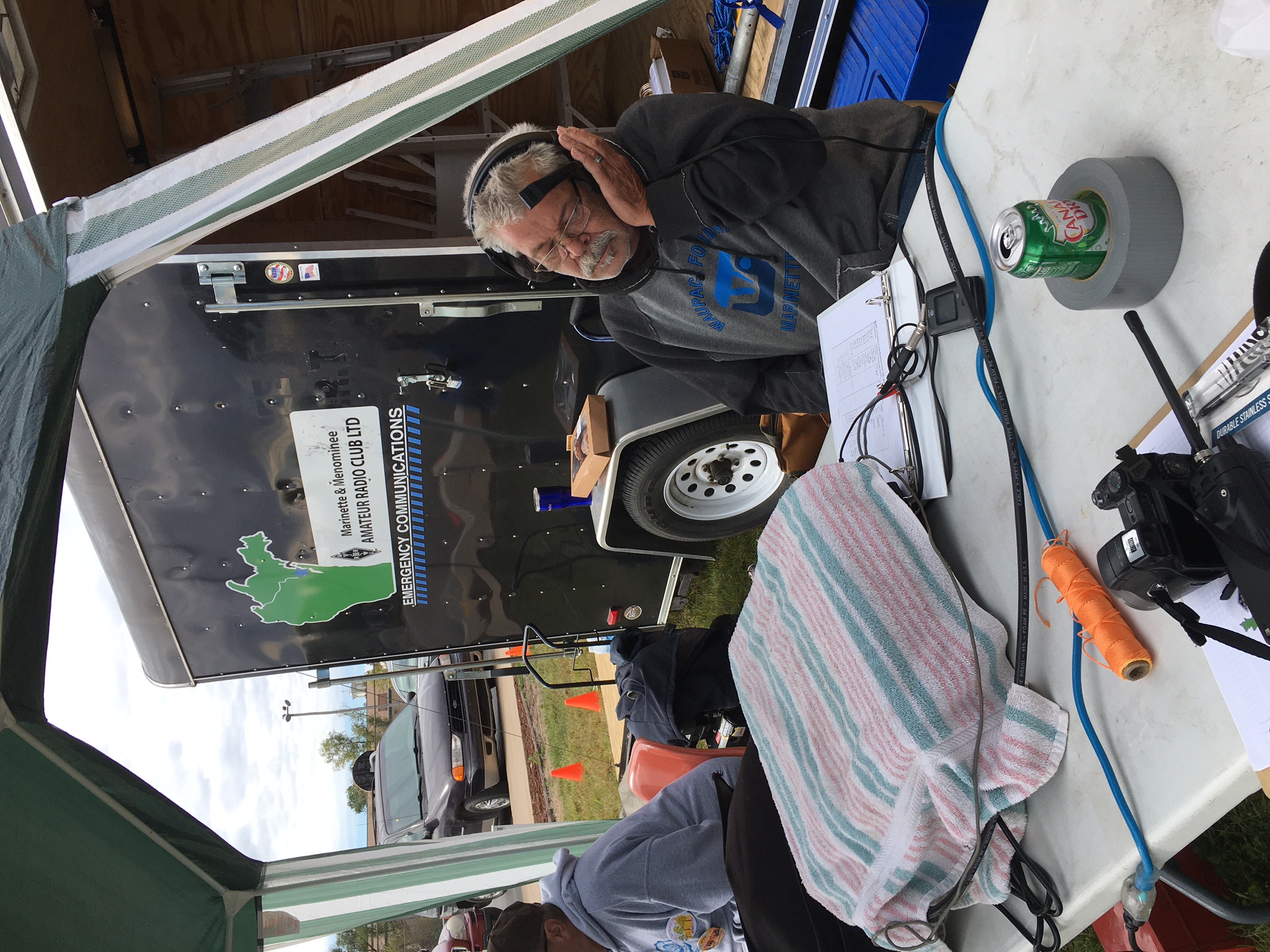 Dan Nyman - W9DLN working CW at K9P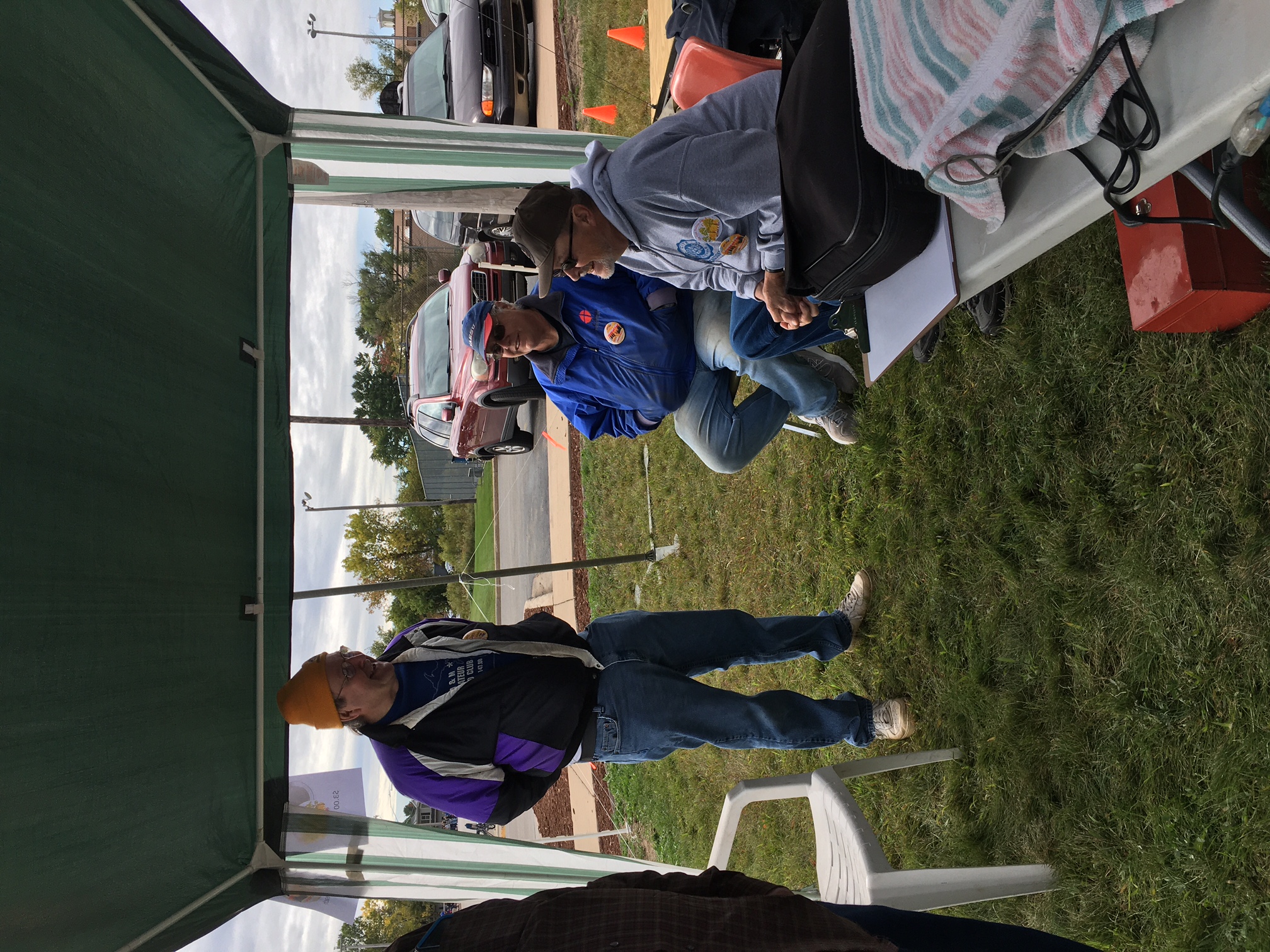 Jim -K8IR, Mike -KD8FUE, Dwight - NS9I,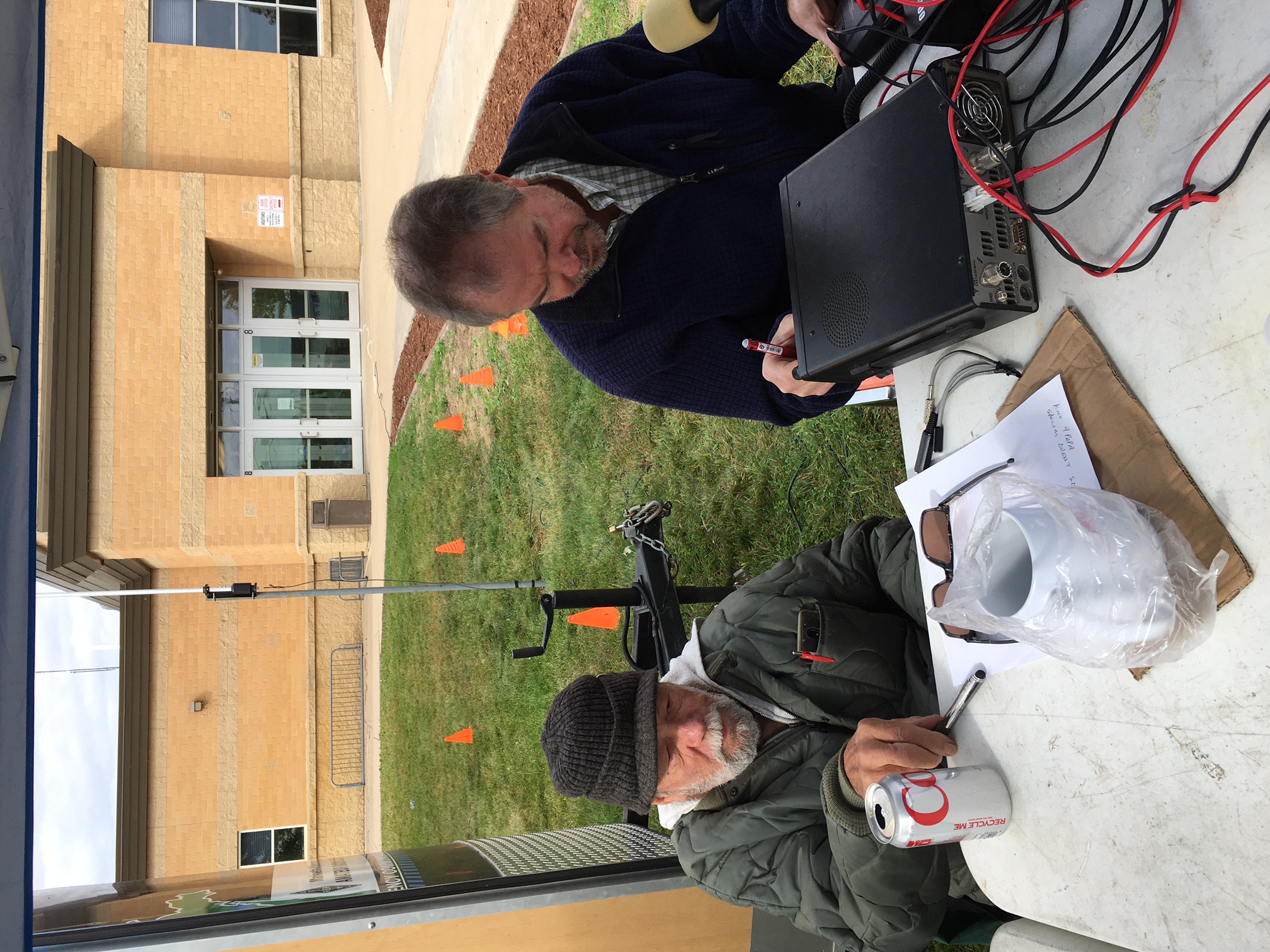 Dave -KE8KWU, and Dave Cunningham -NS9R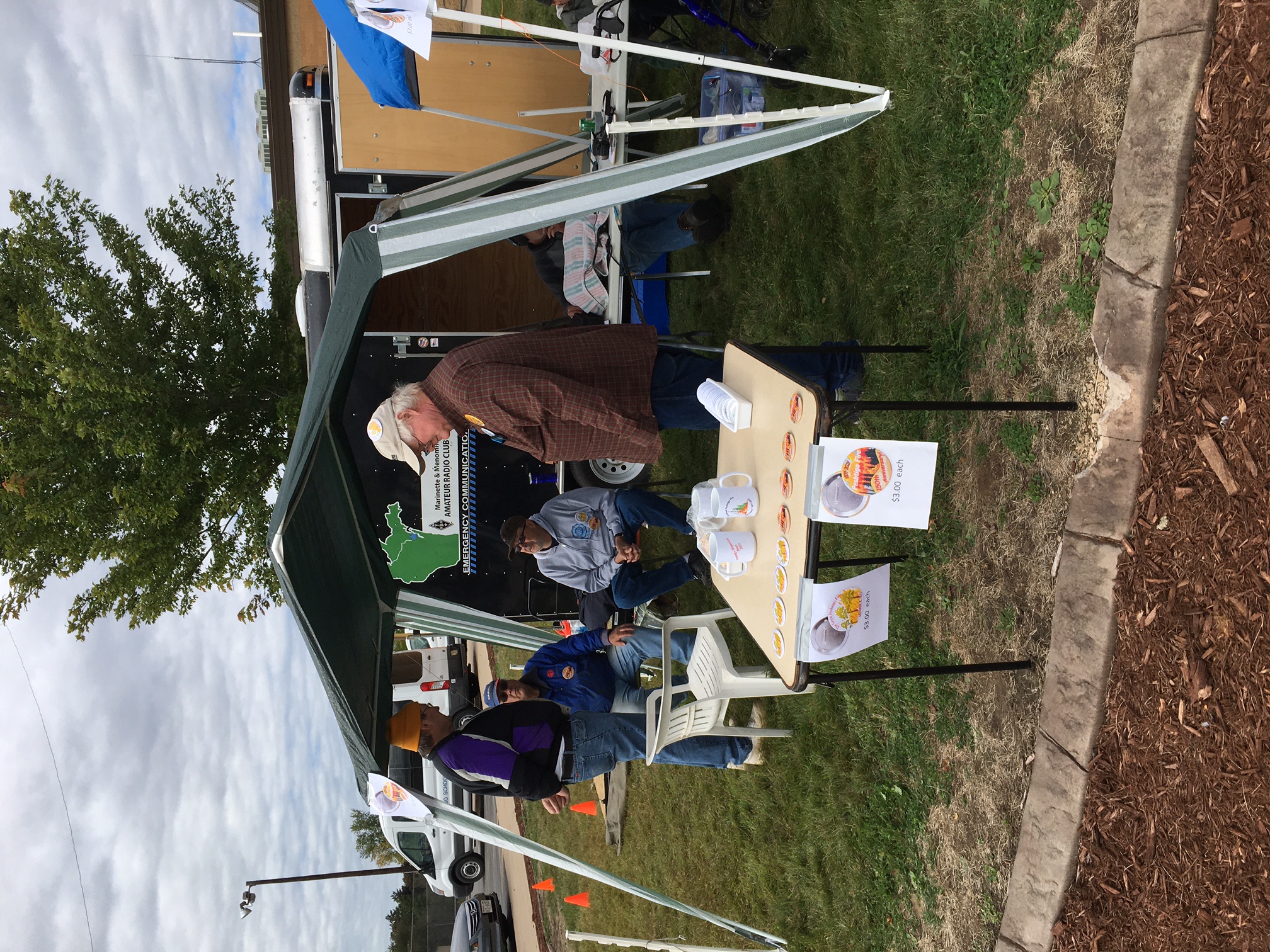 Jim -K8IR, Mike -KD8FUE, Dwight - NS9I,Tim -WN6KHG
 Pete Johnson - AB9PJ working the Special Event Station instead of packing up his house - what dedication!