Ham Class
Details

Category: Uncategorized
Published: Friday, January 25 2019 08:30
Written by Administrator
Hits: 4815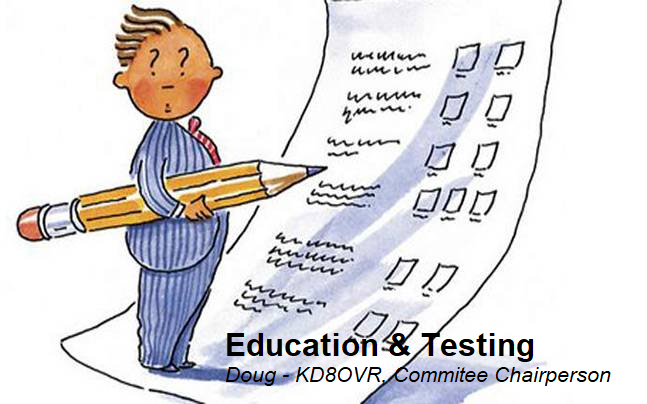 Doug - KD8OVR, Committee Chair
March 26, 2019 HAM RADIO CLASS
Congratulations to our 8 make that 9! new ham radio operators & 1 General class upgrade!  Great job!
| | |
| --- | --- |
| Jonathan Nord, Tech | Michael Heinen, General UG |
| Ryan Robinson, General | Aaron Hubert, Tech |
| Richard Ladd, Tech | Joshua Huckonen, Tech |
| Dale Paust, Tech | Dawn Edlbeck, Tech |
| Judy Paust, Tech | Nathaniel Edlbeck, Tech |
New hams include 7 Techs and two Generals, and 1 upgrade to General!
And to our 9th successful licensee, Ryan Robinson who took a stab at General class and passed it!  Congratulations Ryan!

 Volunteer Examiners after March 26 test session (Missing from the photo are Bill & Sue Becks)
NoNonsense Technician Study Guide – Free PDF version https://www.kb6nu.com/study-guides/
A key element in preparing for the actual exam is taking as many practice exams as you can. Make sure the practice exam is based upon the July 2018 to June 2022 question pool. Here are some practice exam resources:
https://www.nc4fb.org/wordpress/technician-2018-2022-self-study-program/
https://hamcestry.com/exams/home/8/
---
Interested in our next class? Be the first to register online by filling out the form below, and we'll let you know when the next class is scheduled!