Welcome!
Details

Hits: 4942
NOTICE: OUR APRIL MEETING WILL BE HELD ON THE AIR AT 7:00 PM ON THE 147.000 REPEATER THIS THURSDAY EVENING.

---
---
---
Field Day 2020 - Will we have to adapt?
Here's a link to a good article about how we may need to adapt Field Day practices should the virus still be an issue in June. Food for thought from the ARRL..... Check out this link:
---
Bruce, n9con brought up the idea that we can order safety jackets at a club rate if we all order at the same time. These are great to show our club pride, along with our call sign on them in reflective tape, for a great price of $31 each.  So whether you're working at Breakfast on the Farm, part of the Winterfest Communications Team, or during storm spotter activity, these jackets will ensure that you are highly visible and SAFE! Send or bring your size & call sign info to the next meeting to get yours ordered!
---
~NOTICE~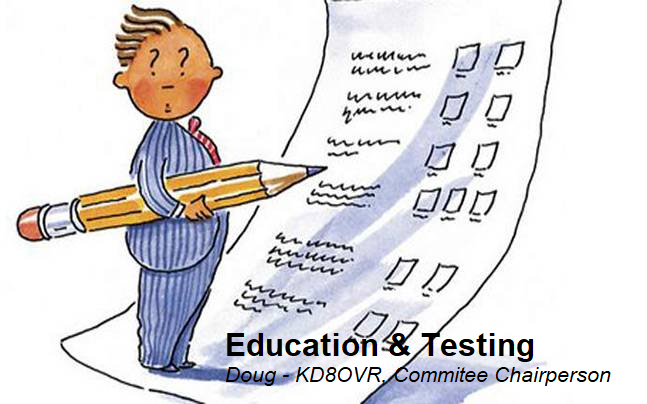 2020 Technician Class Postponed!


NWTC is now extending its spring break until March 28th and the local libraries have suspended all meeting room usage.  Because of this and the increasing number of event postponements and closures due to the evolving Coronavirus, we will be postponing the remaining two Ham Class sessions (instruction on March 17th and exam on March 24th) until the situation stabilizes.
We will inform registered class participants the new session dates and times when they become known. In the interim, we recommend that you continue to take practice exams, review your text, and watch some of the technician ham class YouTube videos referenced in your Amateur Radio Technician Prep Class handout (YouTube for Technician Ham Class September 2018 Chapters 1-9).
Thank you for your understanding.
Doug
KD8OVR
---
---
 Ham Operator Volunteer Opportunities!
Contact Mike - KD8FUE!
---
~ RECENTLY PAST EVENTS ~

---
Wisconsin POTA Activation in Peshtigo River State Park
---
Equipment for sale from the club:
crankup/tiltover tower $800

50 ft. with a hazer $400

Beam,Dualband,3 ele. 12,17M

- a3ws  $130

10 meter beam
40m beam
6 m halo
---
2020 membership dues are payable now. Dues are $20 for individuals, and $30 for Families - Contact Mike Lemke (kd8fue) by filling out our Online Membership/Renewal or mail the pdf Form to:
M&M ARC, PO Box 1082, Marinette, WI54143-1082
Get a Mailing label HERE !

---
About Our Club....
The Marinette & Menominee Amateur Radio Club (501c3 Corp.)  is an ARRL club chartered in 1949, with a club call of W8PIF.  Our membership currently stands at 50. 
We operate two repeaters:  147.000+ (107.2), a wide area coverage system, and the 444.075+ (107.2) which is basically a local coverage repeater.  The 147.000 is also connected 24/7 to Echolink node.   All licensed hams are welcome and encouraged to use our repeaters.  Thanks to KC8DOA for providing us with space for the 147.000, and to The Harbors Retirement Facility for the 444.075 UHF repeater.  Enjoy our site and return often to view new photos and club information. Thanks to K8IR for hosting our Echolink system.
---
MEETINGS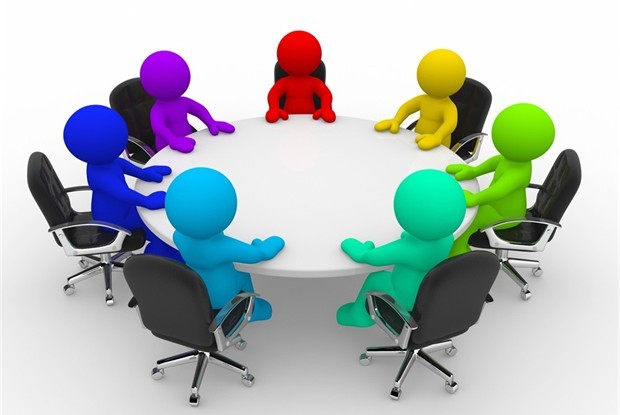 Meetings are at NWTC on the 2nd Thursday of the month  at 7 PM.
Address: 1601 University Dr, Marinette, WI 54143 All are welcome to attend, especially if you are interested in becoming licensed!

HAM BREAKFAST every 2nd Saturday of the month; 9 AM at George Webbs Eagle Express off U.S. Hwy 41 south of Peshtigo. We have our own private room.  Come and join us.
KANDY NET -  Join us every Sunday night at 7 PM for the W8PIF Kandy Net on the 147.000 repeater for club news, local info, and general rag chewing!
---
The M&M Amateur Radio Club is proud to support the DAR Boys & Girls Club Ham Shack with Licensed Ham volunteers to teach the joy of ham radio to children of all ages! This has been a cooperative effort for many years and we are appreciative to be a part of it.

---
 Other Companion Organizations
YACHT's purpose is to expand horizons in the field of communications along with general and advanced ham radio techniques, and to foster a greater appreciation of the role they play in the overall hobby of amateur radio, as well as giving kids a challenge and enjoyment. YACHT has more than 200  members in 34 states and 4 countries.
Wisconsin ARES / RACES Emergency Communications
ARES is a corps of trained volunteer amateur radio operators that are organized to assist in public service and emergency communications. ARES is organized and sponsored by the American Radio Relay League.
RACES operates under the Wisconsin Emergency Management (WEM) and activates when the incident expands beyond local boundaries.
Communication failures have been a defining part of natural disasters and even some human-generated events such as the September 11 attacks that occurred in New York City in 2001. A lack of communication between firefighters at the World Trade Center contributed directly to the deaths of 300 of those firefighters. Amateur radio provides a means of communication "when all else fails."
Amateur Radio Emergency Service® (ARES)   

The Amateur Radio Emergency Service® (ARES) consists of licensed amateurs who have voluntarily registered their qualifications and equipment with their local ARES leadership for communications duty in the public service when disaster strikes. Marinette County Emergency Management ARES website.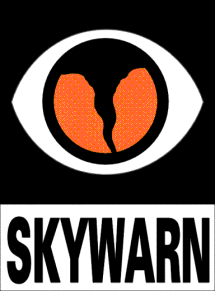 The United States is the most severe weather-prone country in the world. Each year, people in this country cope with an average of 10,000 thunderstorms, 5,000 floods, 1,200 tornadoes, and two land falling hurricanes. Approximately 90% of all presidentially declared disasters are weather-related, causing around 500 deaths each year and nearly $14 billion in damage. The M&M Amateur Radio Club is proud to be a part of the Skywarn Network.
SKYWARN® is a National Weather Service (NWS) program developed in the 1960s that consists of trained weather spotters who provide reports of severe and hazardous weather to help meteorologists make life-saving warning decisions. Spotters are concerned citizens, amateur radio operators, truck drivers, mariners, airplane pilots, emergency management personnel, and public safety officials who volunteer their time and energy to report on hazardous weather impacting their community.