Details

Category: Skywarn
Published: Saturday, September 14 2019 20:45
Written by Administrator
Hits: 2577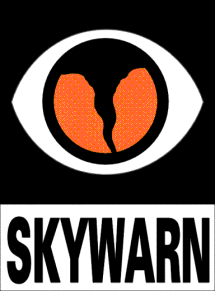 ®
Classes are generally held in the late winter or early spring. Instructors from the National Weather Services offices in Green Bay, WI or Marquette, MI are sent to our area for Spotter Training. Classes are well attended by new and experienced Spotters for a wealth of information, old and new.
Our club website, w8pif.com (The Marinette & Menominee Amateur Radio Club) tries to keep up with the date on our front page as soon as we're notified, but you can also find the information at the NWS websites in Green Bay (https://www.weather.gov/grb/skywarn) and Marquette (http://miskywarn.org) to keep up with it too.
SKYWARN® is a registered trademark of NOAA's National Weather Service. Thanks to weather.gov for the content of these pages!