Welcome!
Details

Hits: 3200
---
---
---
---
 RECENTLY PAST EVENTS
---
October 10 Meeting & VE Session
Congratulations to our 3 new technician class hams!
 Sara Bozeman, Stephen Kornita and Tim Strandt all passed their technician exams, and anxiously awaiting the new call signs to show up in the FCC Database! Congratulations and may you have many years of enjoyment from the ham radio hobby!
---
September 21 WI Parks on the Air
Though chased out by rain several hours before we hoped, we made a handful of contacts from the Copper Culture State Park in Oconto, the site of one of the oldest burial grounds in North America.
The outing gave us a taste of what can be done with a wire strung between trees and a radio! Hopefully we will be able to avoid double booking of the pavilion next year!
August 17 Brat Fry Fundraiser!
A nice show of 12 volunteers at the brat fry, serving up a bunch of brats and burgers at Jack's Market on Cleveland Avenue in Marinette today! Nicer weather couldn't have been had. We raised a substantial amount of money for the club treasury thanks to all the hungry folks who came to show us their support - thank you! Thanks to KG8CX for the picture!
---
August 11 our Annual Picnic!
A great day for a picnic a Henes Park in Menominee! About 30 Hams, spouses, and others came out for our summer event enjoying burgers, brats, and hot dogs along with a wide variety of potluck!
With Jim (k8ir) at the grill, and Char Conover organizing the potluck, a mountain of delicious food was served! Ham of the year awards for last year and this year, Gayle w9gcg and Steve k9stt respectively. And what can be more fun than a Fox Hunt? AJ - kb7kz was the finder of the fox!

AJ also provided awards for the 13 colonies special event station for those who participated, including himself, kd8fue and myself (k9stt)!
Lots of goodies were won at the silent auction, and a nice variety too - not all ham related! 
All in all it was a great day at the park, giving us all something to look forward to next year!
---
August 8 Fox Hunt
Several of us participated in the Fox Hunt this month thanks to Eric (KG9GH) organization for our 'meetingless' Thursday fox hunt! WN6KHG, KD9MXH and K9STT each participated, with Tim, WN6KHG finding the fox - thereby earning the privilege of hiding it again at our picnic this weekend!
---
August 3, 2019 Escanaba Swap
DAR EVENT
Lloyd, Gayle & Steve were in Escanaba at the DCARS Ham Swap with a fundraising table for the DAR Ham Program. Met new & old friends, had some fun, and made some money for the DAR Ham Shack!
Thanks to Ed (KG8CX) for the picture!
---
July 27 Dinner at Luigis
We had a nice gathering of 14 people at Luigi's in Peshtigo Saturday.  Thanks to Ed (KG8CX) for the photos!
---
2019 membership dues are payable now. Dues are $20 for individuals, and $30 for Families - Contact Mike Lemke (kd8fue) by filling out our Online Membership/Renewal Form or mail the pdf Form to:
M&M ARC, PO Box 1082, Marinette, WI54143-1082
Get Mailing label HERE !

---
About Our Club....
The Marinette & Menominee Amateur Radio Club (501c3 Corp.)  is an ARRL club chartered in 1949, with a club call of W8PIF.  Our membership currently stands at 50. 
We operate two repeaters:  147.000+ (107.2), a wide area coverage system, and the 444.075+ (107.2) which is basically a local coverage repeater.  The 147.000 is also connected 24/7 to Echolink node.   All licensed hams are welcome and encouraged to use our repeaters.  Thanks to KC8DOA for providing us with space for the 147.000, and to The Harbors Retirement Facility for the 444.075 UHF repeater.  Enjoy our site and return often to view new photos and club information. Thanks to K8IR for hosting our Echolink system.
---
MEETINGS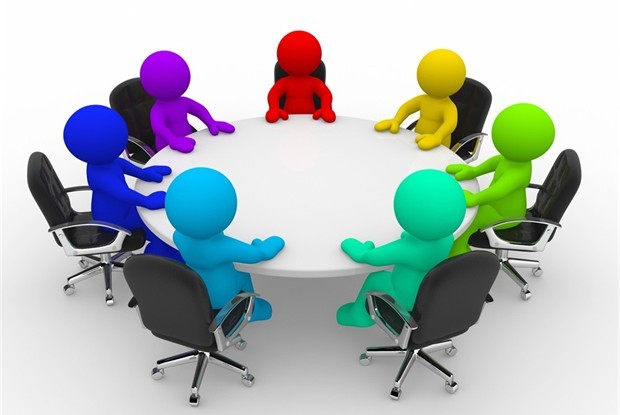 The September meeting is at LE Jones, 1200 34th Avenue, Menominee MI at 7:00 PM on Thursday, September 12. All are welcome to attend, especially if you are interested in becoming licensed!

HAM BREAKFAST every 2nd Saturday of the month; 9 AM at George Webbs Eagle Express off U.S. Hwy 41 south of Peshtigo. We have our own private room.  Come and join us.
KANDY NET -  Join us every Sunday night at 7 PM for the W8PIF Kandy Net on the 147.000 repeater for club news, local info, and general rag chewing!
---
The 444.500 repeater is back online!  444.500  + (tone of 146.2)
---
The M&M Amateur Radio Club is proud to support the DAR Boys & Girls Club Ham Shack with Licensed Ham volunteers to teach the joy of ham radio to children of all ages! This has been a cooperative effort for many years and we are appreciative to be a part of it.

---
 Other Companion Organizations
YACHT's purpose is to expand horizons in the field of communications along with general and advanced ham radio techniques, and to foster a greater appreciation of the role they play in the overall hobby of amateur radio, as well as giving kids a challenge and enjoyment. YACHT has more than 200  members in 34 states and 4 countries.
Wisconsin ARES / RACES Emergency Communications
ARES is a corps of trained volunteer amateur radio operators that are organized to assist in public service and emergency communications. ARES is organized and sponsored by the American Radio Relay League.
RACES operates under the Wisconsin Emergency Management (WEM) and activates when the incident expands beyond local boundaries.
Communication failures have been a defining part of natural disasters and even some human-generated events such as the September 11 attacks that occurred in New York City in 2001. A lack of communication between firefighters at the World Trade Center contributed directly to the deaths of 300 of those firefighters. Amateur radio provides a means of communication "when all else fails."
Amateur Radio Emergency Service® (ARES)   

The Amateur Radio Emergency Service® (ARES) consists of licensed amateurs who have voluntarily registered their qualifications and equipment with their local ARES leadership for communications duty in the public service when disaster strikes. Marinette County Emergency Management ARES website.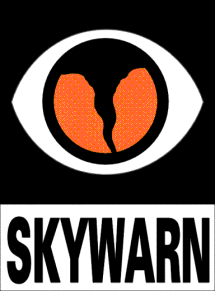 The United States is the most severe weather-prone country in the world. Each year, people in this country cope with an average of 10,000 thunderstorms, 5,000 floods, 1,200 tornadoes, and two land falling hurricanes. Approximately 90% of all presidentially declared disasters are weather-related, causing around 500 deaths each year and nearly $14 billion in damage. The M&M Amateur Radio Club is proud to be a part of the Skywarn Network.
SKYWARN® is a National Weather Service (NWS) program developed in the 1960s that consists of trained weather spotters who provide reports of severe and hazardous weather to help meteorologists make life-saving warning decisions. Spotters are concerned citizens, amateur radio operators, truck drivers, mariners, airplane pilots, emergency management personnel, and public safety officials who volunteer their time and energy to report on hazardous weather impacting their community.