Details

Category: Uncategorized
Published: Wednesday, October 24 2018 21:03
Written by Administrator
Hits: 6980
THIS THURSDAY!

December 10, 2020 - 7  PM
George Webb, just south of Peshtigo
Highway 41
---
December 12 - 9 AM
George Webb, just south of Peshtigo
Highway 41
---
WHITE ELEPHANT GIFT EXCHANGE AFTERWARD SO BRING A GIFT TO SHARE!
---
Larry was seriously injured in a vehicle crash and has been released from St. Vincent Hospital.  We wish him well and a speedy recovery!
---
Tower work at K9STT's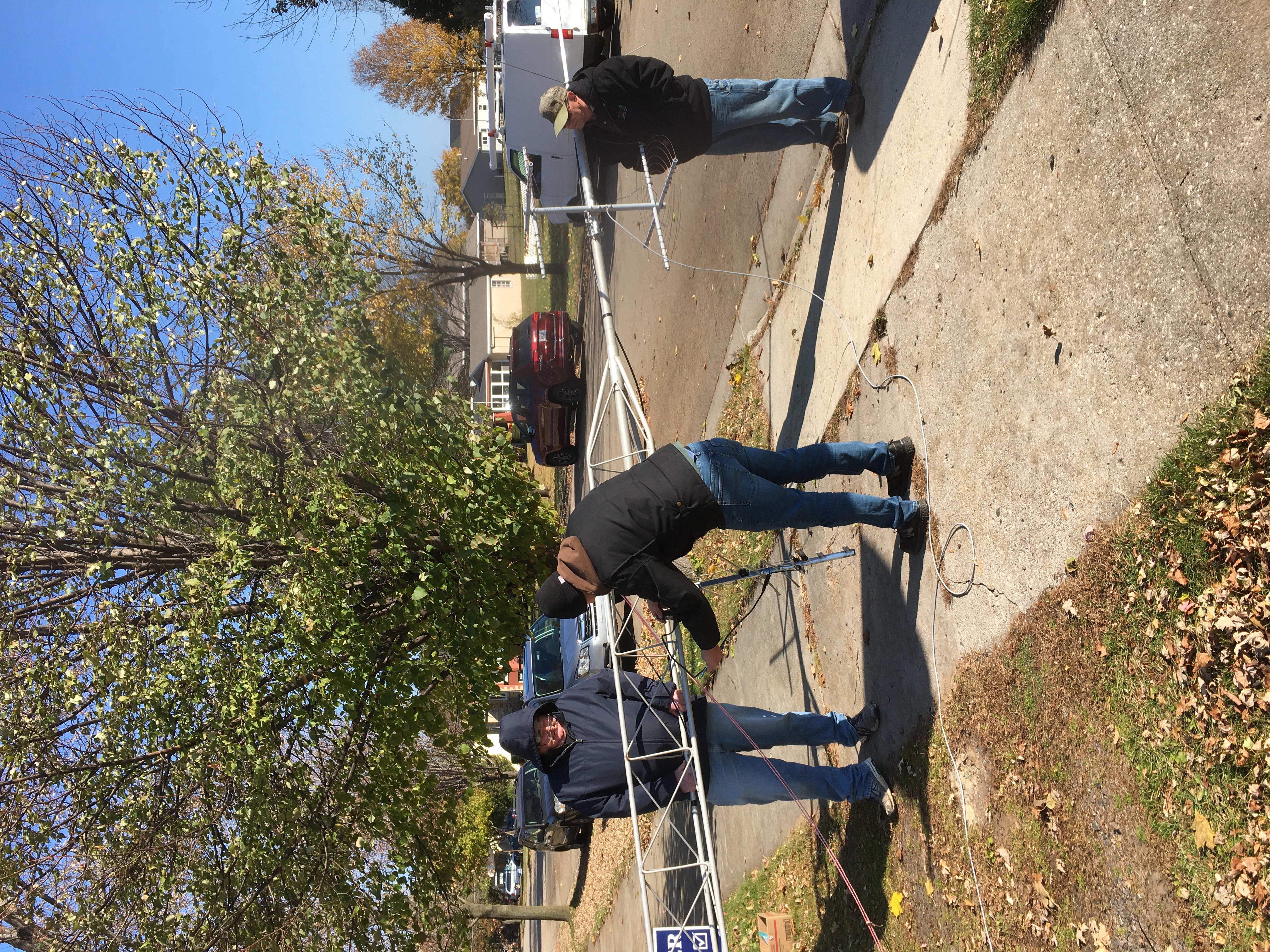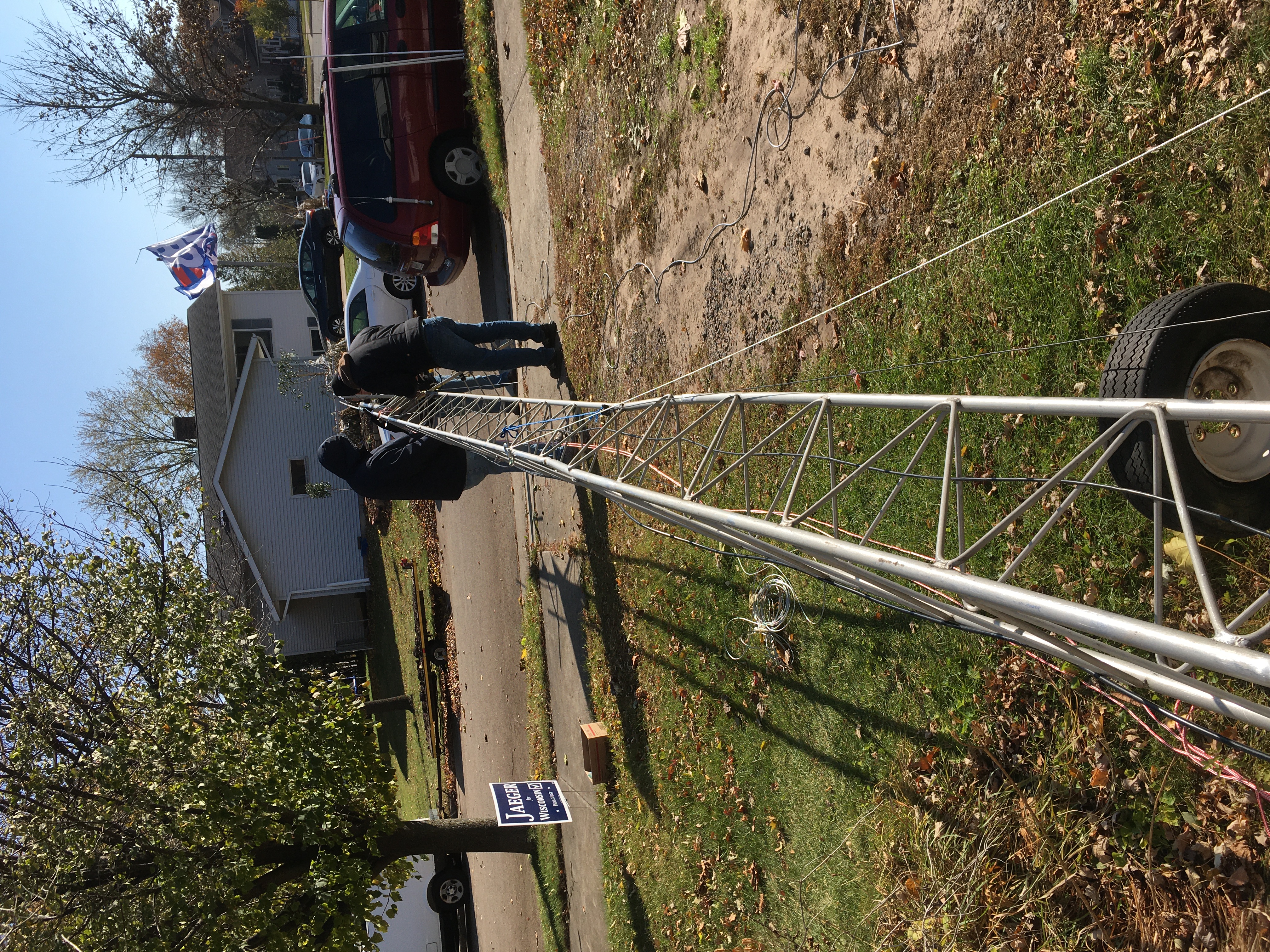 Thank you to Joh
n (N9GLT), Bruce (N9CON), and Tim (WN6KHG) for helping with my tower work on 10/31. We added a new CX-333 tri-band vertical to the top of the tower, added a TAK_tenna directional HF, and moved the TV antenna to the top of the tower for better reception.
---
---
---
Bruce, n9con brought up the idea that we can order safety jackets at a club rate if we all order at the same time. These are great to show our club pride, along with our call sign on them for about $35 each.  So whether you're working at Breakfast on the Farm, part of the Winterfest Communications Team, or during storm spotter activity, these jackets will ensure that you are highly visible and SAFE! Send or bring your size & call sign info to the next meeting to get yours ordered! See these samples at our next club meeting and be prepared to order!

---
---
2020 membership dues are payable now. Dues are $20 for individuals, and $30 for Families - Contact Mike Lemke (kd8fue) by filling out our Online Membership/Renewal or mail the pdf Form to:
M&M ARC, PO Box 1082, Marinette, WI54143-1082
Get a Mailing label HERE !

---
About Our Club....
The Marinette & Menominee Amateur Radio Club (501c3 Corp.)  is an ARRL club chartered in 1949, with a club call of W8PIF.  Our membership currently stands at 50. 
We operate two repeaters:  147.000+ (107.2), a wide area coverage system, and the 444.075+ (107.2) which is basically a local coverage repeater.  The 147.000 is also connected 24/7 to Echolink node.   All licensed hams are welcome and encouraged to use our repeaters.  Thanks to KC8DOA for providing us with space for the 147.000, and to The Harbors Retirement Facility for the 444.075 UHF repeater.  Enjoy our site and return often to view new photos and club information. Thanks to K8IR for hosting our Echolink system.
---
MEETINGS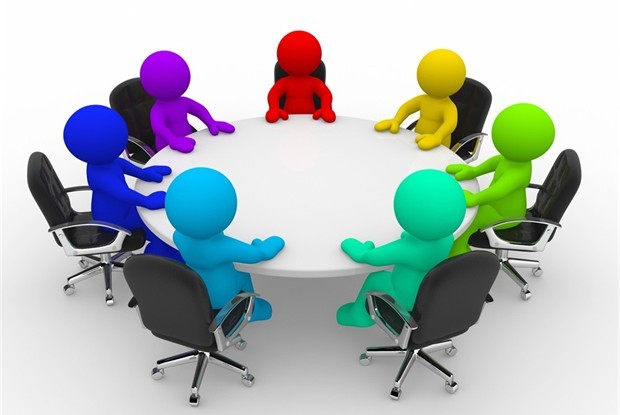 Meetings are at George Webb Restaurant on the 2nd Thursday of the month at 7 PM.
Located just south of Peshtigo on Hwy 41!
 All are welcome to attend, especially if you are interested in becoming licensed!

HAM BREAKFAST every 2nd Saturday of the month; 9 AM at George Webbs Eagle Express off U.S. Hwy 41 south of Peshtigo. We have our own private room.  Come and join us.
KANDY NET -  Join us every Sunday night at 7 PM for the W8PIF Kandy Net on the 147.000 repeater for club news, local info, and general rag chewing!
Wednesday Edition of the Kandy Net is Helf Wednesdays at 7 PM on the 147.000 repeater!
---
The M&M Amateur Radio Club is proud to support the DAR Boys & Girls Club Ham Shack with Licensed Ham volunteers to teach the joy of ham radio to children of all ages! This has been a cooperative effort for many years and we are appreciative to be a part of it.

We have suspended the program since last winter due to the Covid Pandemic, and we are looking forward to things getting back to normal!
---
 Other Companion Organizations
YACHT's purpose is to expand horizons in the field of communications along with general and advanced ham radio techniques, and to foster a greater appreciation of the role they play in the overall hobby of amateur radio, as well as giving kids a challenge and enjoyment. YACHT has more than 200  members in 34 states and 4 countries.
Wisconsin ARES / RACES Emergency Communications
ARES is a corps of trained volunteer amateur radio operators that are organized to assist in public service and emergency communications. ARES is organized and sponsored by the American Radio Relay League.
RACES operates under the Wisconsin Emergency Management (WEM) and activates when the incident expands beyond local boundaries.
Communication failures have been a defining part of natural disasters and even some human-generated events such as the September 11 attacks that occurred in New York City in 2001. A lack of communication between firefighters at the World Trade Center contributed directly to the deaths of 300 of those firefighters. Amateur radio provides a means of communication "when all else fails."
Amateur Radio Emergency Service® (ARES)   

The Amateur Radio Emergency Service® (ARES) consists of licensed amateurs who have voluntarily registered their qualifications and equipment with their local ARES leadership for communications duty in the public service when disaster strikes. Marinette County Emergency Management ARES website.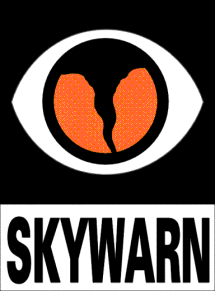 The United States is the most severe weather-prone country in the world. Each year, people in this country cope with an average of 10,000 thunderstorms, 5,000 floods, 1,200 tornadoes, and two land falling hurricanes. Approximately 90% of all presidentially declared disasters are weather-related, causing around 500 deaths each year and nearly $14 billion in damage. The M&M Amateur Radio Club is proud to be a part of the Skywarn Network.
SKYWARN® is a National Weather Service (NWS) program developed in the 1960s that consists of trained weather spotters who provide reports of severe and hazardous weather to help meteorologists make life-saving warning decisions. Spotters are concerned citizens, amateur radio operators, truck drivers, mariners, airplane pilots, emergency management personnel, and public safety officials who volunteer their time and energy to report on hazardous weather impacting their community.